Custom T-Shirt Printing New York
If you are searching for custom T-shirt printing in New York for custom uniforms for your school, business or event company, you do not need to look any further because The Stitch N Print Store provides the best custom t-shirt prints in the city. You will be blown away by what we have to offer. Our customers love us and so will you.
There is nothing like a customized T-shirt print. It makes you stand out wherever you go. Besides, you should be able to express your individuality by getting the best custom T-shirt. It will allow you to look your best and feel good about yourself.
Affordable Custom T-Shirt Printing
Cost is something that you are likely to think about when considering custom T-shirt printing. This is why you need to choose The Stitch N Print Store to handle all your custom T-shirt printing needs.
We only charge the most affordable rate to ensure that you do not have to worry about paying for custom T-shirts. The more you order from us the more you will come to realize that we do not charge premium rates.
We value your hard-earned cash and go out of our way to provide cost-effective custom T-shirt prints. You do not have to spend a lot of money when you consider us. Our main goal is to continue doing what we love doing. This is why we never overcharge for any of our work. You will find our rate to be less than what most service providers charge.

Quality Custom T-Shirt Printing New York
Although we charge the most affordable rate for printing custom T-shirts, we do not compromise on quality. The fact is that quality is extremely important to us. We take quality very seriously and have a quality assurance team that reviews each custom T-shirt. Therefore, you will never receive a custom T-shirt that is of poor quality.
Our emphasis on quality is what sets us apart. We always provide high-quality custom T-shirts to our valued clients. Hence, you will get to receive only the best pieces when you order from us. If you do experience any issues, you can reach out to us and we will have the problem resolved in no time.
Quick Custom T-Shirt Printing New York
Do you urgently require custom T-shirt printing or simply do not have the time to wait? Then, you will be delighted to know that The Stitch N Print Store provides one of the fastest custom T-shirt printing services in New York. As we have a highly talented team, they know how to get the job done in minimal time.
Forget about having to wait for up to 10 days to get a custom T-shirt. We will have your custom T-shirt made in a fraction of that time. Let us quickly design a custom T-shirt that you can gift, wear, sell, distribute, and more. Our service is known for being one of the fastest.
Amazing Results
With an experienced and talented team, The Stitch N Print Store provides amazing results in the form of custom T-shirts. Each custom T-shirt we design is simply beautiful. We take great pride in what we do and it shows in our work. The custom T-shirt print we provide you will be unlike any other shirt you have ordered in the past.
To show how much we care about you, we will go the extra mile to bring each detail you discuss with us to life. We transform your ideas through our customized service. When you receive the final piece, you will be amazed by what we can do. Therefore, you should consider The Stitch N Print Store for custom T-shirt printing in New York.
Order Custom T-Shirt Printing Now
Contact us to have a custom T-shirt printed. Let us design a beautiful piece just for you. We do not take a long time to get the job done. All you need to do is give us a call.
Call or visit your local screen printing and embroidery shop for custom printed uniforms and apparel for your school, business or event!
Decorate & personalize your custom t shirt printing new york with our design tool for free!
Satisfaction Guaranteed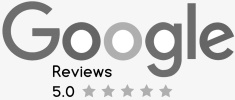 All Secure Payment Methods Accepted

Worldwide Delivery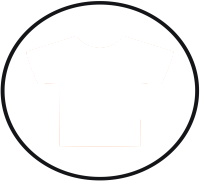 CUSTOMER SERVICE HOURS
Monday-Friday: 10am-6pm
Saturday & Sunday: CLOSED