Custom T-Shirt Printing New York City, NY
Are you looking for a Custom T-shirt printing service in New York City? Then, we have got you covered. The Stitch N Print Store is the ultimate high-end apparel custom printing service, we deliver the best custom t-shirts.
Whether you require a custom women's t-shirt, men's t-shirt or youth t shirts, we will print it for you. You can either share your own design or let us help design the custom t-shirt. Our in-house graphic designers are here to help you out. Forget about looking for custom made t-shirts in New York City elsewhere as nothing is more important to us than designing the best custom apparel.
Amazing T-Shirt Design In New York City, NY
As we have a talented graphic design team, we can quickly create amazing T-shirt design. We only need you to explain your idea or send us an image of what you want us to do. Then, we will take care of the rest. Once we have an idea about the type of custom T-shirt printing you would like, our team would get straight to work.
Help Come Up with Unique T-Shirts
What sets our custom T-shirt printing apart is the fact that we come up with unique T-shirts. Our goal is to provide you with a custom T-shirt in New York City that makes you stand out. We will suggest the latest trends so that you look trendy.
Serve All of New York City, NY
When it comes to custom t-shirt printing in New York City, we are the ultimate company with state-of-the-art equipment and the 5 star rated customer service. At The Stitch N Print Store, we take what we do very seriously. Nothing is more important to us than to satisfy our valued clients in New York City. We work with clients in Manhattan, Bronx, Brooklyn, Queens and Staten Island. Whether you reside in the Financial District, Tribeca, East Village, Midtown, or Upper East Side, we are just the company for you.
Offer Custom Printed Uniforms and Apparel for Events
If you are on the lookout for custom T-shirt printing for a special event, we will design just the clothes you need. Our clients always come back to us whenever they require custom T-shirts for events. We never let them down and are always ready to go the extra mile to serve them.
Quick T Shirt Service In New York City, NY
Are you on the hunt for quick custom T-shirt printing in New York City? Then, look no further as we deliver custom printed T-shirts within just a few days. You can even request our emergency printing service and we will have your T-shirt printed in minimal time. Forget about long delays as we do not waste any time and get things done within the shortest amount of time. Unlike most custom T-shirt printing providers in New York City that take over 30 days to deliver work, we take a fraction of that time. Hence, you can count on us.
Quality Custom T-Shirts In New York City, NY
If there is one thing that The Stitch N Print Store is known for, it is the fact that we provide quality custom T-shirts. We never compromise on quality when printing custom T-shirts as we believe that it is our responsibility to deliver excellent work. We use the latest equipment to print clothes.
Print All Types of Custom Clothing
In addition to custom T-shirt printing, The Stitch N Print Store also prints custom polos, bags, baseball caps, hoodies, and just about every type of item. You can reach out to us and let us know what you want us to custom print just for you. Our team of designers would be delighted to help you out in every way possible.
Contact the Stitch N Print Store
With the right custom T-shirt, you will look amazing. Each individual piece we produce undergoes quality assurance checks. Therefore, you get to rest assured knowing that you are purchasing custom clothing from the best custom printing company in New York City.
Call or visit your local screen printing and embroidery shop for custom printed uniforms and apparel for your school, business or event!
Decorate & personalize your Custom T Shirt Printing New York City with our design tool for free!
Satisfaction Guaranteed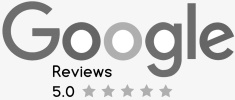 All Secure Payment Methods Accepted

Worldwide Delivery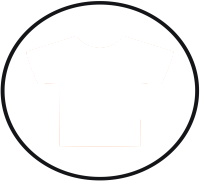 CUSTOMER SERVICE HOURS
Monday-Friday: 10am-6pm
Saturday & Sunday: CLOSED