Custom T-Shirt Printing Florida
Looking for T-shirt printing in Florida? Then, look no further because The Stitch N Print Store is the ultimate choice. We never fail to design the best custom T-shirts. With our customized T-shirts, you get to express yourself in the best way possible. Each piece we design at The Stitch N Print Store is made with love. Nothing is more important to us than making that our customers look their best when they put on our pieces. You have to consider our printing service if you want to stand out.
Affordable Custom T-Shirt Printing
Although there might be many custom T-shirt printing companies in Florida, most companies charge a hefty price for printing custom T-shirts. To avoid spending a lot of money, you should choose The Stitch N Print Store. We offer cost-effective custom T-shirts that are a class apart. We never overcharge our valued clients for any of our works. We know that you work hard. This is why we never charge more.
Instead of having to pay a hefty price for customized T-shirts in Florida, you only have to pay a nominal rate when you choose us. We take advantage of bulk buying to pass on affordability. Our team will satisfy your needs for a fraction of the cost.
Quality Custom T-Shirt Printing Florida
Quality is guaranteed with The Stitch N Print Store. We deliver outstanding quality with each piece. You can rely on us for high-quality custom T-shirts. As we have a dedicated quality assurance team, you do not have to stress about any quality issues. Thus, you can simply place an order with confidence.
At The Stitch N Print Store, we make sure that our clients receive a high-quality T-shirt when they place an order with us. Forget about having to deal with any quality issues when you select us. It is highly unlikely for you to encounter any issue. However, if you are not completely satisfied you can reach out to us to get your issue resolved.
Quick Custom T-Shirt Printing Florida
Are you short on time? At The Stitch N Print Store, we understand that our clients expect quick results. This is why we provide the fastest custom T-shirt printing in Florida. Our team does not waste any time and gets straight to work. You can count on us to have your custom T-shirt printing done in minimal time. It is due to this reason that we are the most popular choice in Florida. Our customers continue to hire us whenever they require quick customized T-shirt printing. They know that they do not need to wait for 10 days as can have their custom T-shirt delivered within less time.
Amazing Results
The Stitch N Print Store is also known for delivering amazing results. You might not realize it now but there is a lot that we can do. As we employ a highly talented team, we always meet the requirements of our clients. Each custom T-shirt we design is a masterpiece. When you request us to make a custom T-shirt for you, it becomes clear why we are the obvious choice. We have a passion for what we do and it can be seen in our works. You will never get disappointed with our service. Let us deliver an amazing custom T-shirt in accordance with your request. Our attention to detail and expertise will shine through our work.
Call or visit your local screen printing and embroidery shop for custom printed uniforms and apparel for your school, business or event!
Decorate & personalize your custom t shirt printing Florida with our design tool for free!
Satisfaction Guaranteed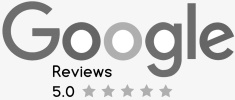 All Secure Payment Methods Accepted

Worldwide Delivery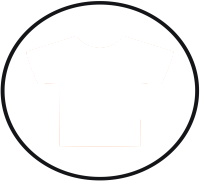 CUSTOMER SERVICE HOURS
Monday-Friday: 10am-6pm
Saturday & Sunday: CLOSED