Custom T-Shirt Printing Queens, NY
Promote your brand, company, school or event with custom printed t shirts. A customized T-shirt allows you to share your uniqueness with the world. It offers the perfect excuse to stand out. The fact is that there is nothing like it. Besides, it is important that you express yourself however you want. With our custom T-shirt printing Queens NY, you will come to realize why The Stitch N Print Store is the go-to option for residents of the Queens borough and beyond.
At The Stitch N Print Store, our goal is to provide the best custom t-shirt printing service in Queens. You will be amazed when you check out our customized T-shirts. It explains why we are loved by our valued clients.
Affordable Custom T-Shirt Printing
If you are searching for affordable T-shirting printing in Queens NY, you do not need to search any further as The Stitch N Print Store is just the service provider for you. We understand just how important it is for you to get the best price. This is why we do not overcharge for any of our custom T-shirts. Instead, we charge the most affordable rates in the market.
When you compare our service with other companies, you will know that our rates are some of the lowest for custom T-shirt printing. We want to take on your custom T-shirt printing needs for the best price. Forget about having to spend a lot of money on custom T-shirts when you order from us.
Quality Custom T-Shirt Printing Queens, NY
One of the reasons why our customers continue to purchase from us is because we never compromise on quality. We take quality very seriously and strive to provide high-quality custom T-shirts. With a dedicated quality assurance team on-site, each custom T-shirt is checked before it is dispatched. Hence, you will receive a quality shirt every time you order from us.
What sets us apart is that we focus on quality to a great degree. Our valued clients will always receive high-quality custom T-shirts when they purchase from us. Therefore, you do not have to worry about quality issues when you place an order with us. However, if you are not satisfied with the quality, you can let us know and we will try to have the quality issue resolved.
Quick Custom T-Shirt Printing Queens, NY
Time is of the essence. Our team of designers does not waste a minute. If you require custom T-shirt printing in Queens NY on an urgent basis, we will have it printed in no time. As one of the fastest T-shirt printing service providers in the city, we are your best option.
Custom T-shirt printing takes us minimal time. You do not have to wait for as long as 10 days to receive the custom T-shirt. We will deliver your custom T-shirt within just a few days. Choose our service if you want a quick custom T-shirt printed so that you can wear it, gift it, sell it, distribute it, and more.
Amazing Results
Only when you receive our custom T-shirt will you realize just how amazing it is. As our team is highly experienced and talented, they are always trying to find new ways to impress our valued clients. Each piece we design is a class apart. We are proud to be doing what we love and it can be seen in our work. Upon receipt of our custom T-shirt print, you will forget any other custom T-shirt you might have ordered before. To show what we can do, we are always open to all types of ideas. We will transform your ideas into a customized piece that everyone would be impressed by.
Order Custom T-Shirt Printing Now
Need a custom T-shirt printing in Queens NY? Then, let us know. We design a beautiful custom T-shirt for our valued clients. All you have to do is contact us to have one or more made. We would be delighted to hear from you.
Satisfaction Guaranteed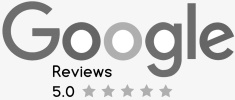 All Secure Payment Methods Accepted

Worldwide Delivery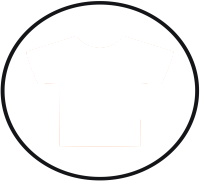 CUSTOMER SERVICE HOURS
Monday-Friday: 10am-6pm
Saturday & Sunday: CLOSED