Satisfaction Guaranteed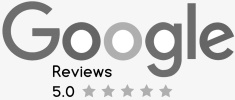 All Secure Payment Methods Accepted

Worldwide Delivery

Wholesale Custom T-Shirts Milwaukee, Wisconsin
Bulk custom t-shirt orders are a great way to save money. Whether you're printing shirts for an upcoming event or just need extra t-shirts for your own wardrobe, bulk orders are an excellent way to buy enough.
Ordering shirts in bulk means you'll have fewer re-orders and fewer wasted shirts. You'll also be able to take advantage of lower shipping costs, which can really help you save money.
Affordable Wholesale Custom T-Shirt Printing
The cost-effectiveness of bulk-buying is due to the fact that you will only have to make one order instead of many. This way, you will not have to pay multiple times and go through the approval process. In addition, you will also benefit from uniformity and consistency in the quality of your merchandise.
Quality Wholesale Custom T-Shirt Printing Milwaukee, Wisconsin
If you're planning on sponsoring a charity event, bulk custom t-shirt orders can also be an excellent way to raise funds. Aside from raising awareness about your brand, custom t-shirts also make great advertising for your event. A great t-shirt design will make your customers think of your brand the next time they see someone wearing it.
Quick Wholesale Custom T-Shirt Printing Milwaukee, Wisconsin
Another consideration is the material quality of the wholesale custom t-shirts. Many people wear T-shirts for different purposes, and some of them are made of synthetic materials. However, if your product needs to be environmentally friendly, it is best to go for eco-friendly materials
Amazing Results
Once the shirts have been printed, it is time to distribute them to the people who will be wearing them. This is often the most fun part of the process, as it is a chance to show off the new shirts to friends and family. Custom t-shirts are a great way to show off your personal style, and they are also a great way to promote a cause or event. Start with a free quote today!
Order Wholesale Custom T-Shirt Printing Now
With The Stitch N Print Store by your side, you get to receive outstanding custom T-shirt printing in Milwaukee, Wisconsin. You can let us know what you are looking for and we will have it made in no time. No matter how unique your idea might be, we will bring it to life so that you can look your best.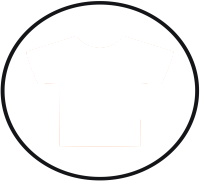 CUSTOMER SERVICE HOURS
Monday-Friday: 10am-6pm
Saturday & Sunday: CLOSED