Satisfaction Guaranteed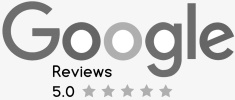 All Secure Payment Methods Accepted

Worldwide Delivery

Wholesale T-Shirts Houston, Texas
The turnaround time for custom t-shirts ordered in bulk can vary based on several factors, including the cost of the shirt material, the printing process, shipping, and overhead. The type of shirt being ordered can also impact how long it takes to complete the order; for instance, an order for two shirts may only take two days, while an order for 100 shirts could take up to three weeks.
Affordable Wholesale Custom T-Shirt Printing
If you need a large number of custom shirts, buying them in bulk can save you money. To get the best price per shirt, order the exact amount you need so you don't have any extras. You can also save by deciding how much you want to spend on each shirt.
Quality Wholesale Custom T-Shirt Printing Houston, Texas
Think about the type of fabric you want to use for your custom t-shirt. The best type of fabric for printing directly onto the shirt is cotton. However, if you want a lower-cost option, you should consider tri-blend fabric. This type of fabric is soft, stretchy, and great for direct-to-garment printing. Custom t-shirt printing is a great way to make a statement and get your brand out there. It's affordable and allows you to reach a large audience.
Quick Wholesale Custom T-Shirt Printing Houston, Texas
No matter what kind of t-shirt design you are going for, the font you choose is going to play a big role. You want to make sure that you pick a font that is legible and will help to convey the personality of your brand. Some good examples of fonts that can help achieve this are geometric fonts like Monserrat for a modern and bold look or brush-script fonts for a more organic look.
Amazing Results
When you are looking to save on the cost of custom t-shirt printing, one of the best ways to do so is to purchase shirts in bulk. However, you need to be sure that you are still getting a good quality product. This means considering the quality of the shirts themselves. Get started with a free quote today!
Order Wholesale Custom T-Shirt Printing Now
With The Stitch N Print Store by your side, you get to receive outstanding custom T-shirt printing in Houston, Texas. You can let us know what you are looking for and we will have it made in no time. No matter how unique your idea might be, we will bring it to life so that you can look your best.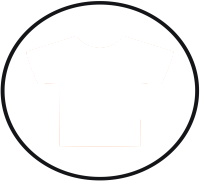 CUSTOMER SERVICE HOURS
Monday-Friday: 10am-6pm
Saturday & Sunday: CLOSED