Custom T-Shirt Printing Margate, Florida
There is nothing quite like a custom T-shirt. It allows you to wear something that promotes your company or school. Or if you are someone who wants to share his or her individuality with the world by creating a fashion line or are looking for the perfect gift for a loved one, you need to consider getting a custom t-shirt printed or embroidered.
The Stitch N Print Store specializes in custom t-shirt printing and embroidery. We take our work very seriously and only deliver pieces that are perfectly done. This is the reason that our clients continue to choose our service whenever they require custom T-shirt printing in Margate Florida.
Affordable Custom T-Shirt Printing Margate, Florida
Spend your money in the best way possible by choosing The Stitch N Print Store. We provide affordable custom T-shirts that you can wear or gift. If you have a small budget or simply do not want to overspend on custom T-shirts, we are the best choice. We never overcharge our clients and make sure that they only pay the most reasonable price.
Unlike many custom T-shirt printing companies in Margate Florida that charge a hefty price for custom T-shirts, we only charge a fraction of the price. This means that you can save a ton of money when you order from us in bulk. We source our materials from wholesalers and manufacturers to ensure that we do not overcharge for the service. Therefore, you never have to worry about overspending on a custom T-shirt when you order from us.
Quality Custom T-Shirt Printing Margate, Florida
Despite the fact that our custom T-shirts are available for an affordable price, we never compromise on quality. It has helped position us as the leader in the industry. Our goal is to always provide quality custom T-shirts for as long as possible. It is what keeps us going. We also have a dedicated quality assurance team that reviews each custom T-shirt that has been printed. This enables us to make sure that only the best pieces are sent to our valued clients.
If you are someone who truly values quality, you will be glad to purchase custom T-shirts from us. Our pieces are of superior quality and last a long time. This means that you should be able to wear them for a longer period of time. Thus, our custom T-shirts are highly durable and made to last.
Quick Custom T-Shirt Printing Margate, Florida
Since most of our customers expect quick custom T-shirt printing, we have streamlined the design and creation process to have custom T-shirts made in minimal time. Once you have placed an order with us, we get straight to work. We do not waste any time. This allows us to have your customized T-shirt made quickly. Moreover, we are also considered to be one of the fastest custom T-shirt printing companies in Margate Florida. Residents love us for our quick service.
Amazing Results
If there is one thing that The Stitch N Print Store is known for, it is amazing results. You might be wondering whether we would be able to deliver on your ideas. However, there is no need to worry because our customers can vouch for us and so will you once you receive our custom T-shirt. We ask you relevant questions to understand what type of custom T-shirt you want and stick to your ideas. After we finish
Call or visit your local screen printing and embroidery shop for custom printed uniforms and apparel for your school, business or event!
Decorate & personalize your custom t shirt printing Margate Florida with our design tool for free!
Satisfaction Guaranteed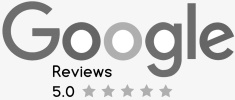 All Secure Payment Methods Accepted

Worldwide Delivery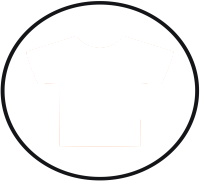 CUSTOMER SERVICE HOURS
Monday-Friday: 10am-6pm
Saturday & Sunday: CLOSED