Custom T-Shirt Printing Brooklyn, NY
Brooklyn is one of the hippest boroughs in New York City. It is important that you express your creative self while living in Brooklyn. A great way to share your uniqueness is by wearing a custom t-shirt. It will help you leave a mark in the neighborhood. Anyone who sees you will take notice. With The Stitch N Print Store, you can order custom t-shirt printing services in Brooklyn NY. We are the ultimate option for residents of Brooklyn and other boroughs in the city. As we have a highly talented team, you will be blown away by what we can do for your business, school or event.
Affordable Custom T-Shirt Printing In New York
Are you looking for cheap or affordable custom T-shirt printing in Brooklyn NY? Then, The Stitch N Print Store is just the name that you need to remember. We provide some of the most affordable customized T-shirts in the city. As we understand how hard you work, we do not overcharge for any custom T-shirt prints. In fact, we charge the most affordable rates.
If you compare our custom T-shirt printing cost with any other company in Brooklyn, you will come to know that we charge the lowest price for custom T-shirts. Let us satisfy all your custom T-shirt printing needs. Now, you no longer have to spend a lot of money on a custom T-shirt as you can order one or more from us for a fraction of the cost.
Quality Custom T-Shirt Printing Brooklyn, NY
Quality is what makes us stand out. Our custom T-shirt prints are of high quality. We always deliver on quality as we have a dedicated quality assurance team that checks each custom T-shirt before it gets dispatched. Thus, you can count on us for quality custom T-shirts.
Our valued clients continue to purchase custom T-shirt prints from us as we never fail on quality. Each piece we send is of high quality and is simply outstanding. You do not have to deal with any quality issues when you order from us. Even if you experience any issue or are not satisfied, you can reach out to us to have the issue resolved instantly.
Quick Custom T-Shirt Printing Brooklyn, NY
At The Stitch N Print Store, we understand just how valuable your time is. This is why we never waste a single minute. If you need a custom T-shirt printed in Brooklyn NY urgently, we are just the company that you need to contact. We are one of the fastest T-shirt printing companies in New York and are always finding new ways to speed up production to keep our customers satisfied.
It takes us minimal time to have custom T-shirts printed. Forget about waiting periods of up to 10 days when you order from us. We create custom T-shirts in minimal time and have them sent immediately. Anyone who needs quick custom T-shirt printing should reach out to us. Wear, gift, distribute, sell, and do just about whatever you want with the piece.
Amazing Print Results
Once we send the custom T-shirt to you, you will understand why it is considered amazing by our customers. Our talented and experienced team will strive to satisfy all your requirements. We make sure that each piece we produce is amazing. Since we love doing what we do, you will recognize our love in our
Call or visit your local screen printing and embroidery shop for custom printed uniforms and apparel for your school, business or event!
Decorate & personalize your custom t shirt printing Brooklyn NY with our design tool for free!
Satisfaction Guaranteed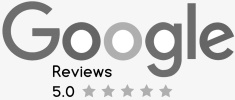 All Secure Payment Methods Accepted

Worldwide Delivery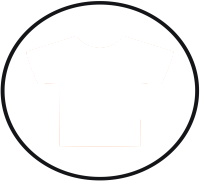 CUSTOMER SERVICE HOURS
Monday-Friday: 10am-6pm
Saturday & Sunday: CLOSED