Satisfaction Guaranteed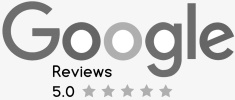 All Secure Payment Methods Accepted

Worldwide Delivery

Custom T-Shirt Printing Minneapolis, Minnesota
When you are looking for a custom t-shirt printing store in Minneapolis, Minnesota, The Stitch N Print Store should be your first and only choice! We provide some of the best-designed custom t-shirts in the area and are committed to ensuring that our customers are always satisfied. Whether you are representing your school or promoting your business, we will design each piece with love and care to make sure you look your best. Visit us today to see what sets us apart from the competition!
Affordable Custom T-Shirt Printing
We understand that affordability is important to our customers. We work hard to offer the best prices on custom T-shirts in Minneapolis, Minnesota. Many companies charge high prices for custom shirts, but we believe that you shouldn't have to spend a lot of money to get a great shirt. Our prices are fair and reasonable, so you can get the shirt you want without breaking the bank. When you choose us, you can be sure that you're getting the best possible value for your money.
Quality Custom T-Shirt Printing Minneapolis, Minnesota
When you order a custom T-shirt from us, you can be confident that you will receive a high-quality product. Our reputation in Minneapolis, Minnesota is based on the quality of our products. Our quality assurance team is dedicated to ensuring that every T-shirt we sell meets our high standards. If you are ever not satisfied with a purchase, please let us know and we will work to resolve the issue as quickly as possible. We want all of our customers to be happy with their purchases from us.
Quick Custom T-Shirt Printing Minneapolis, Minnesota
If you're looking for quick custom T-shirt printing in Minneapolis, Minnesota, look no further than The Stitch N Print Store. We offer the fastest results without compromising on quality. Our team is committed to getting the job done quickly and efficiently. We take minimal time to create the perfect custom T-shirt print that will make you look elegant, classy, or any way you want. You won't have to wait 10 days for your shirt when you choose us - we'll have it for you in a fraction of that time.
Amazing Results
We're the top choice when you need a custom T-shirt. We're always delivering amazing results, no matter what you need. We have a highly talented team that will go out of its way to meet your requirements. Plus, we're passionate about our work, so you know you'll be getting the best possible service.
Order Custom T-Shirt Printing Now
With The Stitch N Print Store by your side, you get to receive outstanding custom T-shirt printing in Minneapolis, Minnesota. You can let us know what you are looking for and we will have it made in no time. No matter how unique your idea might be, we will bring it to life so that you can look your best.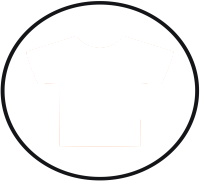 CUSTOMER SERVICE HOURS
Monday-Friday: 10am-6pm
Saturday & Sunday: CLOSED